Best Laid Plans…
BY RYAN LOFGREN
(PAT SCHINDELE'S MARKETING SPECIALIST)
Life has a funny way of taking plans we have in place and changing them as the universe sees fit. On the first of September my wife and I officially completed our second kinship foster adoption. We welcomed in our eleven year old son, Darion Peters Lofgren. Would I have ever guessed I'd be a father to five kids? Not in a million years.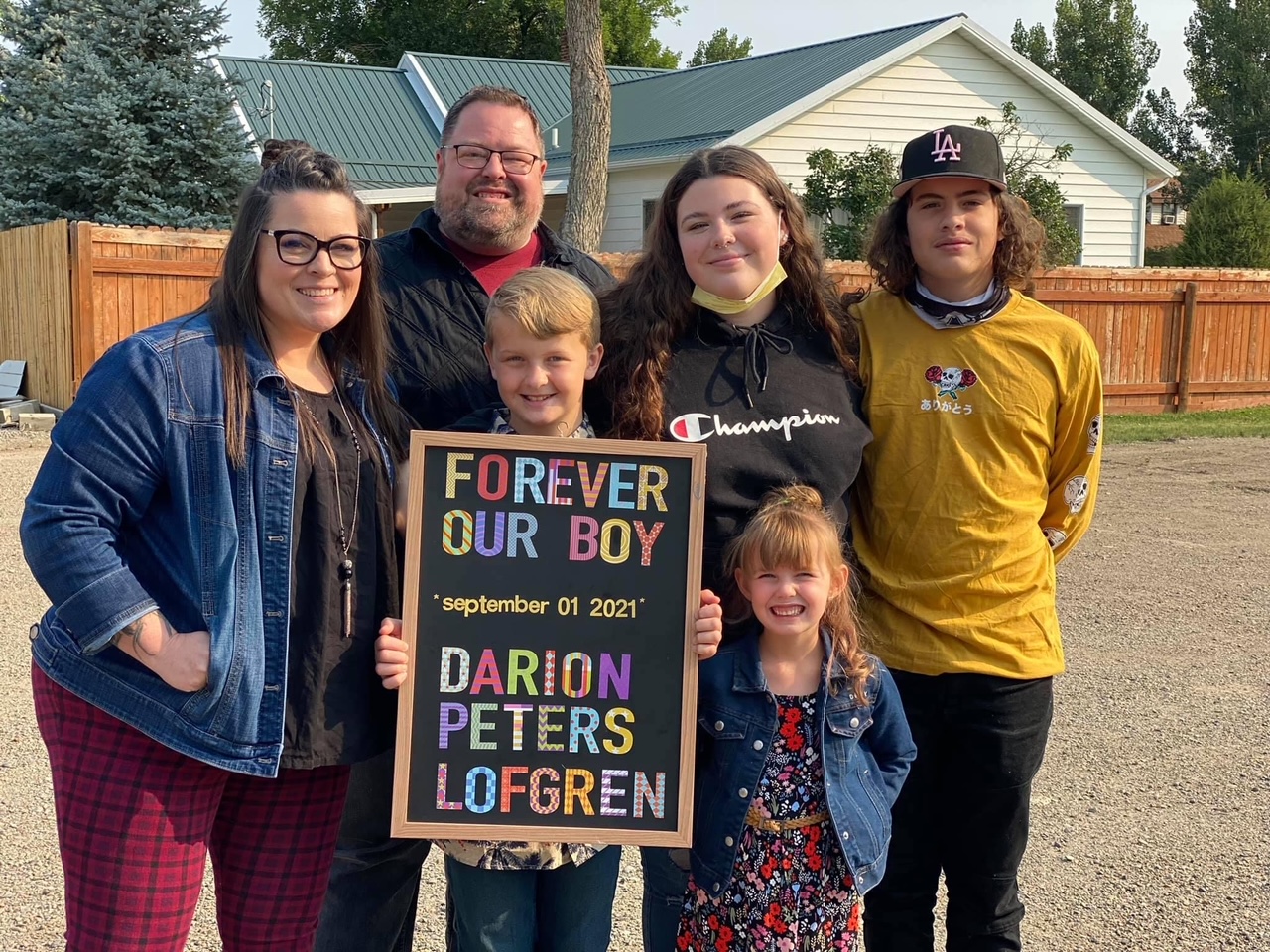 You see twenty years ago I was set on being a bachelor well into my forties. I planned on living it up in downtown Seattle in a high rise condo with brick walls and a killer vinyl record collection. I was convinced I'd have kids of my own but never settle down, let alone in Billings, Montana. Fast forward fifteen years and the only plan that came to fruition was the killer record collection.
I moved to Billings in 2002. A few years after moving here I bought a house. I was single at the time, but the house I bought had three bedrooms. I was convinced I'd never use all three before moving to Seattle, but I knew that a three bedroom had better resale so it was an obvious choice. Again, the universe had a different plan in store for me.
Try as I might to get to Seattle, I was kept here in Billings. First I needed to finish college. So I finished college, then I found a job that was too good to leave. I realized I needed more schooling so I left that job to go back for a second degree. After finishing my second degree I found myself in several serious relationships, one of which was with a mother of two. When that relationship ended abruptly I swore off dating, especially dating mothers because it broke me knowing I'd never see her kids again. At this point, my mind was made up. I was finally moving to Seattle. That's when I met my wife.
She was three years older than me, a CNA at a rehab facility, and she had three kids. Younger me would have told myself I was out of my mind. Three kids! THREE! But there was a connection there I hadn't felt before. My wife says that when she saw my picture she just knew we had to meet. Once we did, it was as if two old souls found each other through the ethers. Everything that had happened to me led me to that point. I fell in love, not only with my eventual wife, but with her kids as well. Suddenly the three bedroom house was not as big as it seemed when I bought it.
Almost two years ago, a 4 year old girl named Brooklyn made an unprecedented, abrupt entry into the lives of my wife and our kids. She was in an awful way of needing a loving home and a nurturing environment. My wife received the call that Brooklyn needed a place to live with family, all-be-it distant family, and we were the only approved option. We had a family meeting and after we all agreed to it, Brooklyn was part of our home less than 24 hours later. After getting licensed for foster care, finally becoming the permanent placement for Brooklyn, and fulfilling the necessary time obligations for eventually adopting, my wife and I were legally named her mother and father. Our house was now one room short, but our oldest daughter sacrificed her personal space to share a room with Brooklyn. I found myself thankful for three rooms even more so than before.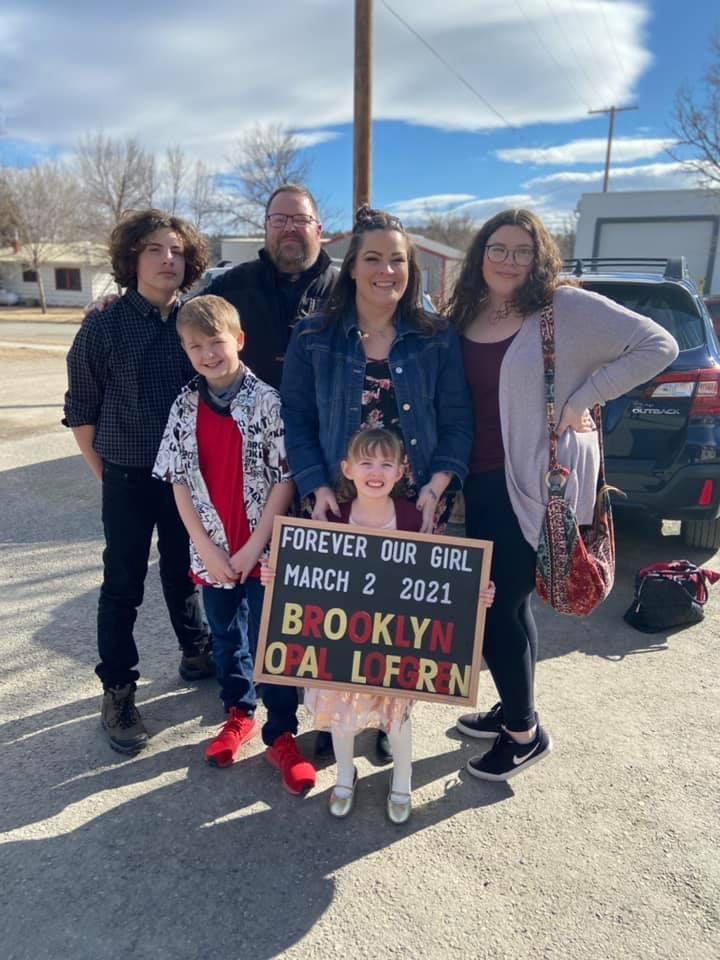 Last August CPS called upon our good graces yet again. Brooklyn's older half brother Darion was being removed from his foster home due to the passing of his foster mom. CPS wanted to keep Brooklyn and Darion together, and while they knew we were limited on space in our home, they also knew we weren't limited in love. My youngest son at the time gave up space in his room for a bunk bed, and we welcomed Darion into our home. During that time our oldest son, who's now 21 years old, had moved to Florida to live his best life with my wife's side of the family. So we find ourselves with four children in a house with three rooms.
We make plans in our life for a reason. We set goals and expectations for ourselves so we have something to strive for. I recently read an article that stated Millennials were waiting to buy real estate until they found their dream home. They have a checklist of criteria that the house has to meet or it's not worth buying.
To this I say: even the best laid plans change. Don't be afraid to buy a house that fits your needs right now. The sooner you can start working towards building equity, the closer you are to living in the home of your dreams. While your dream home may consist of an open floor plan, large kitchen, 3 bedrooms, and a finished basement, don't count out a home that doesn't have a finished basement just yet. Think of it like taking the stairs to your dream, one step equaling one house at a time.
My wife and I talk about our next step in home ownership, and our needs versus our wants. We will find a home eventually that checks all of our boxes, but we know we aren't in a position right now to be able to afford a home that includes all of our wants and needs. There's a level of flexibility needed, especially in today's market. You may not be able to find your dream home, but you can find your "right now" home that fits your needs.
Pat has a great perspective on what the universe has planned for us. He told me this: "I have lived a very fortunate life thus far. I have had two 20+ year careers and continue to be more grateful every day of what comes my way. I remember that at one point I found I had transitioned from "Oh my God, what am I going to do with this situation?" to "This is gonna make a good story!" Since that obscure day all of life is richer."
Life can change so much in such a short time. As our lives evolve, so do our dreams. Even five years ago, I wouldn't have seen a need for a five bedroom house. For many reasons I never would have pictured having five kids. Now the condo in downtown Seattle is just a whisper from a dream of a man I no longer am. While I've traded the idea of brick walls for family portraits, I'll never give up my record collection. You see I've found that dream homes, like families, can change over time, and with good reason: everything happens for a purpose. As different a man as I am now, that's something even my twenty year old self would agree with!
Darion wanted a Dodger's hat for the longest time. On his adoption day I presented him with a special Dodger's hat with an inscription on the side that said "Property of Darion Lofgren."
Lofgren being his new last name.
All views expressed in this blog are my own and do not represent the opinions of any entity whatsoever with which I have been, am now, or will be affiliated. My view is my opinion and the information on this blog is not intended to be a source of investment advice for purchasing homes or property with respect to the material presented. This blog contains copyrighted material the use of which is strictly prohibited. Please receive permission from the copyright owner before using the material on this site.